Our Journey: From Humble Beginnings to Industry Excellence
Snake River Stone began in 1978 as a tile business in Portland, Oregon. Mike Norton and Dave Neerman were in a partnership for fourteen years, working with the same ten builders and four designers, doing upper-end private homes.
In 1992, Mike moved to Boise for a better quality of life, and to be closer to family and friends. That's where he started Mike's Tile And Marble. He was working for the Evans Brothers Builders where they installed Corian countertops, and Mike had partnered up with Craig and PDX on the Granite side. This is where a partnership began. Craig would take the templates created, fabricate the stone, and Mike would install the material. Not long after, Mike opened the second stone fabrication business in the Boise area, and had several partners over the next four years. Mike then opened up his own shop in Nampa.
Mike has been fortunate to meet some fine builders and designers over the years, which lead to cementing some great relationships and longtime business associates. Mike has remained busy in both tile and granite, with clients that he has had for as long as 18 years. In April of 2021 Greg Nakagawa, a long-time employee, became part owner in the business. Greg's professional experience in the industry brings a new level of expertise and vision to Snake River Stone, where they have been able to increase the granite side of the business. They built the business with a simple goal of giving customers professional quality work with a hassle free experience.
REAL IDAHO KITCHEN & BATHROOM COUNTERTOP REMODELS!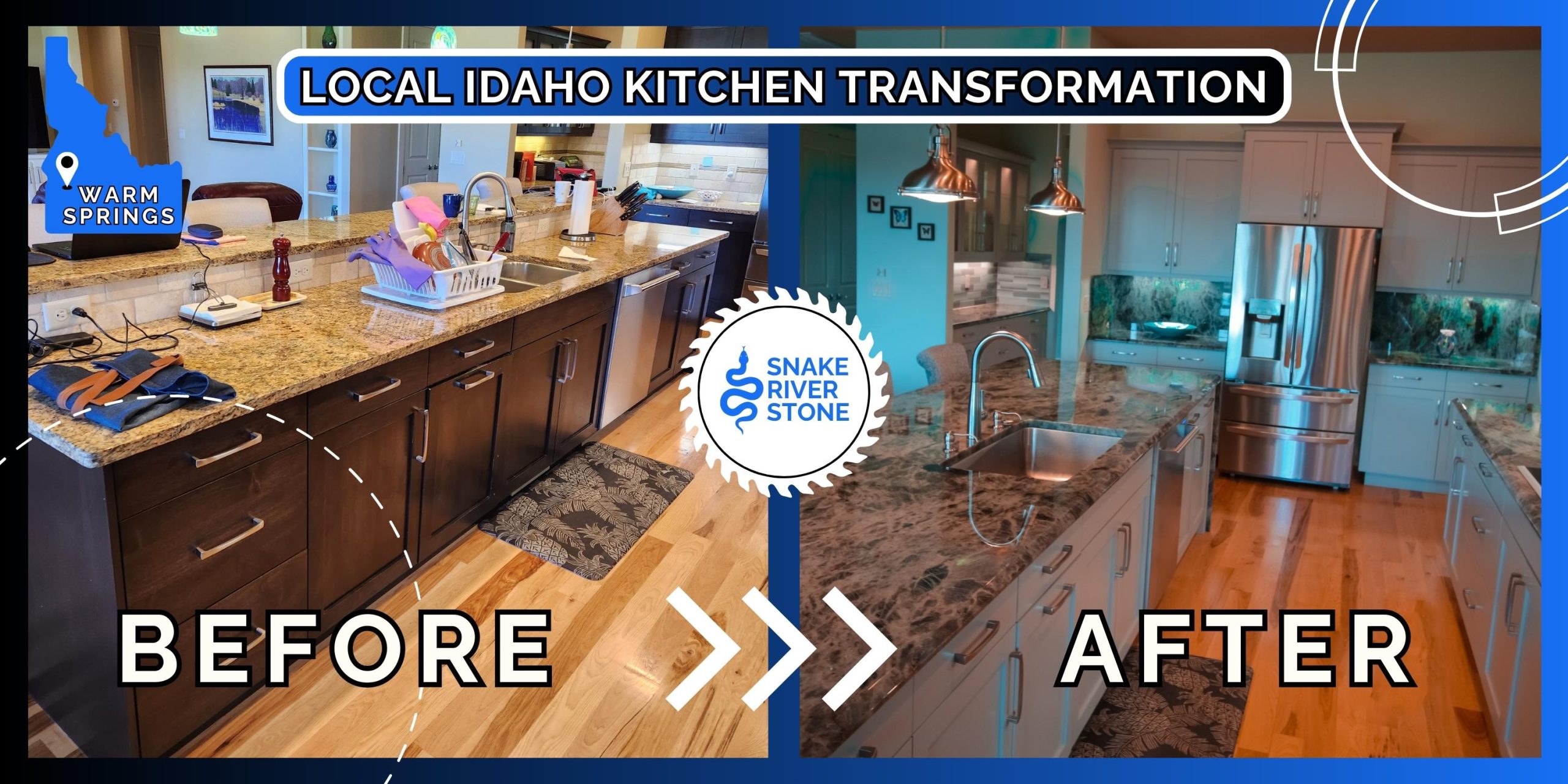 Your Vision, Our Craftsmanship
At Snake River Stone, our history is only surpassed by our commitment to you, the customer. We understand that every stone, every design has its story and place in your home. This is why we've continuously dedicated ourselves to perfecting our craft. But don't just take our word for it – our portfolio is a testament to our dedication, and our satisfied customers are our proudest achievement.
Have a special design in mind? Want to see our craftsmanship for yourself? We invite you to contact and get inspired. From the moment you reach out, our team ensures a seamless, transparent, and above all, personalized experience. Every project, no matter how big or small, is treated with the same level of care and dedication. And to assure you of our commitment, we proudly stand by our work, offering guarantees that give you peace of mind. Connect with us today and turn your vision into a stunning reality.